Fresh Documentation
Posted on by @FunkyM
---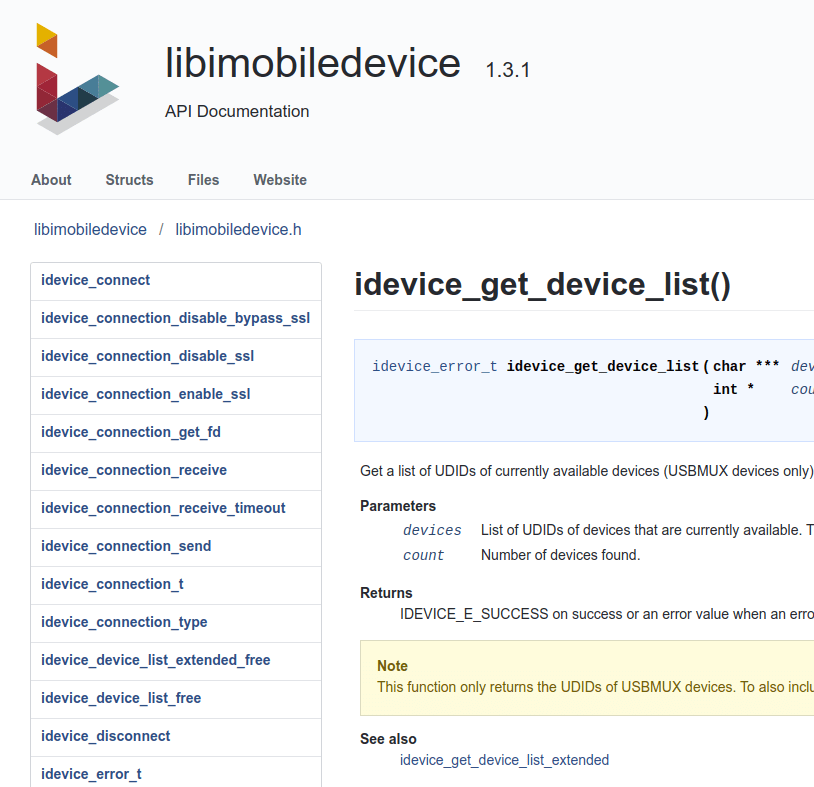 The API Documentation for libimobiledevice has been updated. A refresh of this website is planned next.
Under Construction
Ay caramba! This website is not complete yet! Please bear with us as we work on making it available using Github Pages for everyone to contribute!
We are thrilled that you would like to contribute to this project. Your help is essential for keeping it great.